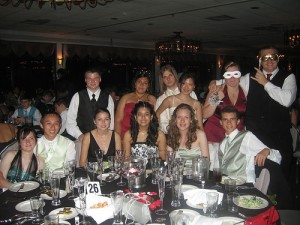 Some teenagers don't have any qualms over their parents approving dates, believing it is simply one more way parents show their care and concern.  Other teens feel that this is not necessary and, furthermore, shows parents don't trust a teen's judgment.    What do you feel?  Should your parents approve of the people you choose to date?
Rough Draft Due: Monday, May 9th
Final Paper Due: Thursday, May 12th
Write a post in which you respond to this argumentative prompt.
a.  Please place this in "Argumentative" category on here
b.  Please include a properly cited photo (your own or copyright safe)
c. Be sure your thesis is stated at the end or near the end of the introduction. Your thesis should clearly identify your position and rationale.
d. Address the opposing viewpoint early on in your paper, most likely at the beginning  of your first body paragraph.
e. In your first body paragraph, explain your first reason with your own personal experience.  In your second body paragraph, explain your second reason with an example from Romeo and Juliet; use an ICE quote from the play to support your position.
Remember to provide ample explanation for your belief.  Pretend your parents really are announcing they need to filter your dates!
Once your response is complete, I will be inviting your parents to comment on your blogs.  Regardless of their points of view, this will be a chance for your parents to share in your writing.  My hope is that this spawns some interesting comment feeds!
Here is a link to a former student's response to this assignment (along with his parents' comments!).   Here is a link to another response – check out the parent responses as well!
---
2 Responses to "R & J Argumentative Topic: Should Parents Have a Say in Who You Date?!"